I veckan fick vi de två första röntgenresultaten på två valpar ur förra årets kull mellan Lizzie (P. Celil) och Winston (Vilda-Meduza North of The Galaxy). Först kom beskedet från Charlie (P. Oliver Twist). A på höfterna och ua(0) på armbågarna. De hann även ögonlysa honom i veckan med samma fina resultat som han hade som valp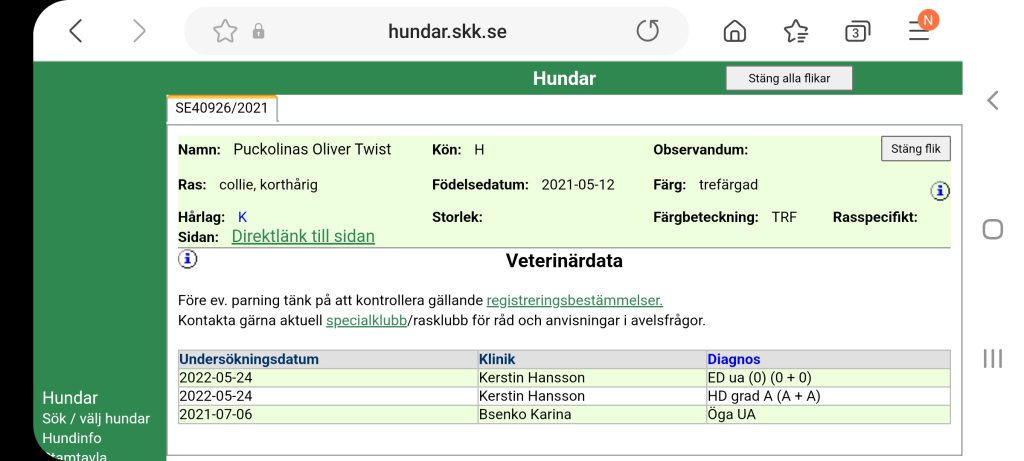 Jag minns inte om det var samma dag eller dagen efter som nästa resultat kom. Det var Aslan (P. Moby Dick) som hade besökt veterinären och fick resultatet A på höfterna och ua (0) på armbågarna.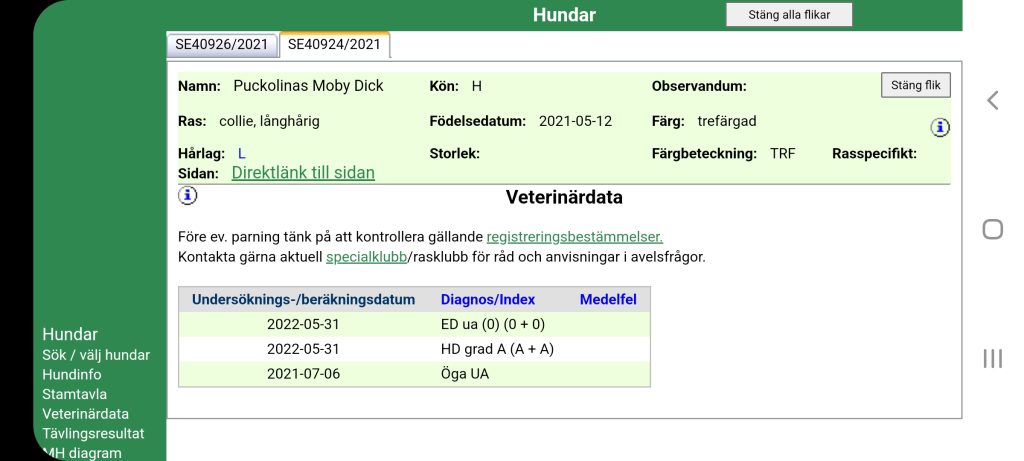 Tusen tack för att ni hjälper oss att utvärdera våra valpar! Ni är guld värda!
Jätteskönt och underbart att dessa två är helt friska i lederna.